Ham and Swiss Double Pinwheels (Pillsbury)
Prep 15 mins
Cook 20 mins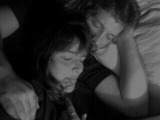 Love those Pillsbury Appetizers! And this one is great as a side dish to a Lite-Bleu meal.
1⁄4 lb cooked lean ham, cut into pieces (about 1/3 cup)
1 ounce neufchatel cheese, softened or 1 ounce cream cheese
1 (8 ounce) can refrigerated crescent dinner rolls (Pillsbury)
2 tablespoons reduced-fat parmesan cheese, grated
1⁄2 cup reduced-fat swiss cheese, shredded (2 oz)
2 tablespoons green onions, chopped (2 medium)
Directions
Heat oven to 350°F Spray cookie sheet with cooking spray. In food processor bowl with metal blade, process ham and cream cheese until smooth and well blended.
Unroll dough into 1 large rectangle; press into 13x8-inch rectangle, firmly pressing perforations to seal.
Spread ham mixture over rectangle. Sprinkle with Parmesan cheese, Swiss cheese and onions.
Starting with both short sides of rectangle, roll up both towards center. With serrated knife, cut into 16 slices; place cut side down on cookie sheet.
Bake 13 to 17 minutes or until edges are golden brown. Immediately remove from cookie sheet. Serve warm.
Most Helpful
This is SO yummy! I changed it up a little bit. I had some leftover canadian bacon so I used that instead of ham. I wanted to make this recipe a main course rather than an appetizer, so I added another 4 ounces of cream cheese and mixed all the filling ingredients in the food processer. I cut it into 8 single pinwheels - and WOW! Perfection! I am taking some of these for a work lunch tomorrow. Thanks for sharing! :)

I made this recipe for the "Make It Healthier" tag game. I made it with lean cooked, reduced-sodium ham, light cream cheese and reduced-fat crescent dinner rolls. I also found 2% Swiss cheese slices in my grocery store and shredded that up to use in place of a fuller-fat Swiss cheese. I don't think you can tell a difference in the taste but it does make it healthier. These make a really great and quick snack or lunch. My sons enjoyed them a lot! Thanks for a great recipe!
These were wonderful! I made them for a Retirement Party for my dad and they disappeared! My husband came to me and asked if we could buy the ingredients for tomorrow and make them again! Everyone loved them. They were fairly simple to assemble, I did have difficulties slicing them though. So I just threw them in the fridge to solidify a bit and they were fine (make sure to use a knife with a serrated edge). Thanks for posting!