Gruyère, Apricot Jam, and Toasted Walnut Panini
It may seem like an unusual combination, but once you've tried this sweet, nutty sandwich, you'll be hooked. If you don't have a panini maker, cook the sandwiches in a skillet and weigh them down with another pan. Or you can wrap them in foil and cook on the grill with a weight on top. From Vegetarian Times(July 2008)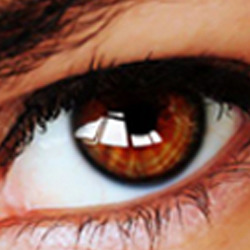 Loved all the flavors together ~ especially the walnuts with the jam. I didn't get it as gooey as I'd hoped, but t'was the first time using my new Lodge grill pan! Tagged for Rookie Recipes, due 05/13/14.
1⁄4 cup walnuts
8 1⁄2 inch-thick slices french country bread (I use whole grain)

4

teaspoons apricot jam

6

ounces gruyere cheese, cut into 4 thin slices
Preheat oven to 350°F.
Place walnuts on baking sheet, and bake 8 to 10 minutes, or until fragrant. Cool, and finely chop.
Preheat panini maker.
Spread 4 slices bread with 1 teaspoons jam each. Sprinkle walnuts on top of jam, and top each with 1 slice Gruyère. Cover with remaining bread. Place sandwiches in panini maker, and bake 2 to 4 minutes, or until bread is golden brown and cheese has melted. Slice each sandwich into 4 wedges, and serve warm.