Growlies Parmesan Peppercorn Salad Dressing
lazyme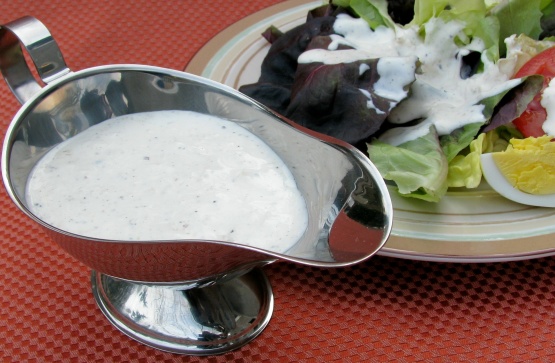 I am on a recipe hunt to find a Parmesan Peppercorn Salad Dressing similar to the one a local diner served - it was my husband's favorite salad dressing. I found a couple of recipes online and was posting them here to reference for later. I haven't tried this recipe yet. This recipe was posted on Growlies Salad Index online. I didn't copy down the website address.

My DH liked this but I was only soso . I added alot more parm since the mayo seemed to overpower it. I also added more milk to make it a bit thinner. I do love the peppery heat. Made for 1,2,3 Hit Wonders
Combine all ingredients in a small bowl, stirring with a wire whick until smooth. Cover and chill.