Grilled Prosciutto-Wrapped Cantaloupe
Rita~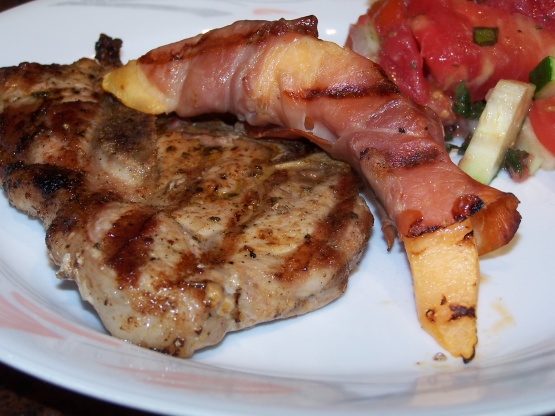 This brings the typical Prosciutto-Wrapped Cantaloupe to the next level!!! Crisping the prosciutto and juicy tender warm cantaloupe. Almost as easy as none cooked version. This is wonderful along or add finely minced mint or basil No need to oil or skewer.

Liked it, but not as much as the regular cold version. Very glad we tried it though! They were super cute with the grill marks!
Heat grill to high.
Cut cantaloupe into 16 slices. Season with pepper and basil.
Wrap each with a slice of prosciutto.
Grill each of the 3 sides for 1-2 minutes.