Bergy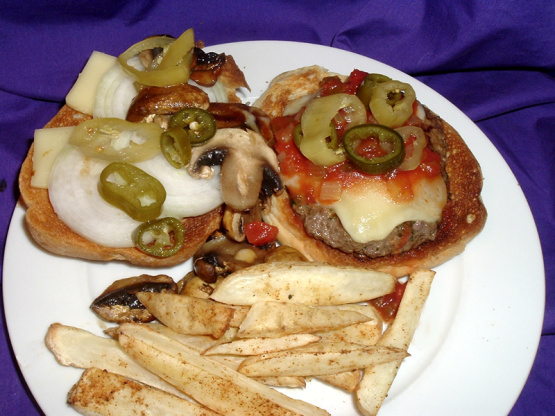 I got this from a Pillsbury Grilling book
Heat the grill.
In a medium size mixing bowl, combine all burger ingredients except the buns.
Shape the burger mixture into 4 patties.
Place patties on preheated grill either gas or charcoal.
Grill 4 to 6 inches form heat source.
Cover grill and cook for 10 to 12 minutes or until burgers are no longer pink in the middle.
Turn burgers once half way through cooking time.
To serve, place 1 slice of cobly-jack cheese on top of cooked burger.
Them top wtih salsa and jalapeno slices and top with top half of bun.