Granny Greta's Upside Down Cake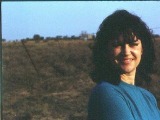 This is no ordinary upside-down cake with fruit! It is an ancient recipe from my beloved granny who died in '73. It won me the top prize in a local cake recipe competition a few years ago, and earned me, oh joy, a new mixer plus attachments! Easy, delicious, really worth trying. I apologize for the metric measures, but I'm in South Africa and this one I can't readily change to Imperial. Please read through, for as easy as the cake is to make, it is made in 2 stages, and the cake tin should be well prepared. The topping is rich and delicious, the cake is simple -- otherwise it would be too rich.
Directions
POSTSCRIPT, actually: I have had complaints that the cake sticks. Point taken -- but it should be clear that the tin should really be well prepared. The best tin for this is the loose-bottomed kind. Cut a round of nonstick baking paper LARGER than the bottom of the cake tin, grease tin well with butter (not marge, which sticks), lay the round over it and press the excess paper up against the (greased) tin. This will prevent the oily liquid from the choccie layer escaping while baking. Grease the bottom paper again. Grease the sides, and best cover that with nonstick paper as well, and grease again. This preparation is a bit of a pain, and I've had no trouble with this cake sticking, but it's obvious one does have to prepare the tin well. Put the cake on a smallish cookie tin -- in case some of the topping does escape. You don't want a mess in your oven.
Preheat oven to 180 deg C/350 deg F. Grease a cake tin of 24 cm in diameter with butter. Line with baking paper, and grease the paper with butter as well.
Break up the chocolate bar, and melt in a pot with the tin of sweetened condensed milk over medium heat, stirring, until smooth. Scrape out into the prepared greased tin, and tilt until this mixture is level. Put into your freezer, making sure that the tin is standing level. Don't freeze! You only want to firm it up.
Next, cream the butter and sugar (you can add a squirt of lemon juice to speed up the process).
Beat the eggs and vanilla in another small bowl.
Add to the butter-sugar mixture and beat well together.
Add the dry ingredients and the buttermilk and mix well.
Ladle the batter carefully over the hardened chocolate-condensed milk layer, and level the batter.
Bake for about 1 hour or until a skewer inserted into the centre comes out clean.
Leave to cool in the pan for about 30 mins., and then invert on to a cake plate.
Remove the baking paper carefully. The topping might have made little air holes, which is normal and can be disguised if you prefer.
If you want to, decorate with fresh garden mint and sour cherries, OR sift confectioner's sugar over one half and cocoa powder over the other half. You could also use whipped cream, but I find that overly rich with this cake.
Most Helpful
Zurie, this was a good flavoured cake and easy to make. I had great difficulty in getting the cake out of the pan both times that I made it. As discussed, the paper lining must go all the way up the sides and it is best to use a loose bottomed pan otherwise the cake breaks away from the topping. I will make this again because it is a good cake! Thanks for submitting.

The icing was delicious, but the cake was just average.
If I had been a judge in that contest, I wouldn't have considered any other cake after tasting this one!!! I made one adjustment: I used a Cadbury Royal Dark chocolate bar withour nuts. Other than that...DON'T change a thing when making this cake. I really had to force myself not to eat it all and did so by freezing it in slices. I froze them on a cookie sheet and then vacuum sealed them individually. Now I need your recipe for the green bean stew!