Grandma's Blueberry Muffins
This is one of my favorite recipes from my grandmother and always proves to be a hit. When I was in the 4-H Club during my early teenage years, I actually won a blue ribbon at the New York State Fair with this recipe. Thanks, Grandma!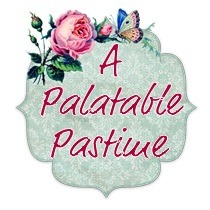 Delicious muffins! I enjoyed these even more after they'd cooled, with some rich English butter. We made them with a 50/50 blend of all purpose & whole wheat flour, and used Splenda sugar blend. They were chock full of blueberries and disappeared quickly! Thanks for the recipe! ~Sue
Preheat oven to 375 degrees.
Cream together butter, sugar and eggs. Then stir in flour, baking powder, vanilla and milk. Carefully fold in blueberries.
Grease a regular-sized muffin pan. Fill muffin cups 2/3 full.
Sprinkle filled muffin cups with sugar.
Bake for 20 minutes or until a toothpick inserted into the center of one muffin comes out clean, and muffin tops are lightly golden.
Remove from oven and set pan on a wire rack to cool for 15-20 minutes before removing muffins from the pan.
Store in an air-tight container. Muffins will keep for 2-3 days.