Grammie Bea's Special Vanilla Frosting
NELady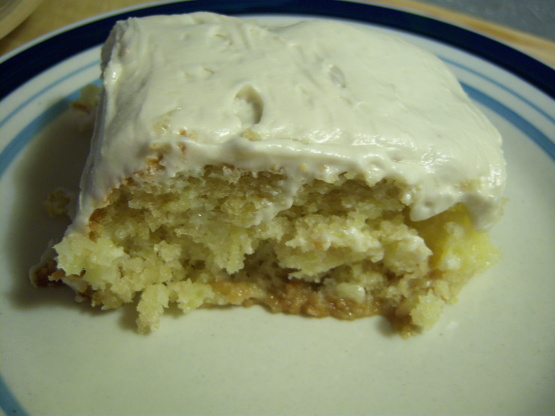 This is absolutely "THE BEST" frosting in the world... It's an old fashioned recipe that my gram used for years on all her homemade cakes including Wacky, Spice, and her Raisin Cakes. It has been a favorite of my family for over 50 years, and will be passed down to my grandaughter(s), when and if I have some :) I lost this recipe at one point and was frantic, but found it again rummaging through my cookbooks... I was SO HAPPY!!! Try this one and see why... Enjoy!
So delicious and rich! I made recipe#188850 Wacky Chocolate Cake, and topped with this frosting. I did cut the salt in half, maybe even more than half. Works great on pumpkin cake bars too...Superb!
In a bowl mix solid Crisco, salt, vanilla, and about 1/3 of the sugar.
Add milk and remaining sugar alternately. Mix until smooth and creamy.
Add more sugar to thicken, or milk to thin frosting, if needed, for a good spreading consistency.
Frosts 2 8 or 9" layers OR 1 13x9x2" cake.