Gouda Cheese and Apple Soup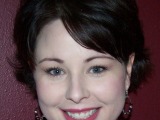 Given to me from a friend at work. She knows my tastes!
Directions
Melt butter in large saucepan over low heat. Add apples. Saute 5 minutes or until golden, stirring occasionallyh. Set aside half the apples.
Add shallot to saucepan and saute 1 minute. stir in flour, curry powder, and cinnamon and mix well. Gradually add half-and-half, stirring constantly to thicken. Add Gouda cheese, stirring until it melts.
Pour soup into blender container and puree. Return to saucepan and heat through. Add salt and pepper to taste. Pour bowls and ttop with reserved sauteed apple slices.
Most Helpful
I like the flavor of this for sure! Be sure to buy good Gouda and don't skimp. The cheap cheese doesn't melt properly. My husband loves it, too!
I was really disappointed in this soup. I did everything as directed. It was frothy and the texture was odd. I'm giving it three stars because my husband liked it.

This recipe sounded so different that I just had to try it, and I'm so glad I did. It was really good. I didn't have any gouda cheese on hand, so I just used some American, but next time I'm going to make it with the suggested cheese. And instead of using butter, I used some reserved pear juice I had leftover. Thank you for the recipe!