Golden Wheat and Cheddar Loaves
These are chewy, crusty loaves that have all the aroma of a traditional yeast bread, but they don't take all the time. Quick rise yeast shortens proofing time, and smaller pans trim baking time. From Cooking Pleasures magazine. This is great served with Kansas City Steak Soup. This is a rustic bread, originating in Europe(England and France)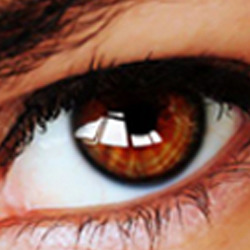 Nice yeasty flavor, with a tender inside crumb, and crusty on the outside. I added two teaspoons vital wheat gluten, a generous grind of fresh black pepper, and baked eight 3.7" x 2.4" little loaves at 350F for 20 minutes! Tagged for Rookie Tag game due August 30th.
Heat your oven to 350*F. Spray 2(7x4x2 inch) pans with nonstick cooking spray. You may use loaf pans but the loaves will not rise as high).
In a large bowl, stir together whole wheat flour, all purpose flour, yeast, salt and 1 cup of the cheese. Make a well in the center of the flour mixture. Add water and oil. Gradually stir dry ingredients into water mixture until soft dough forms. If dough is too sticky, add additional flour 1 tbls. at a time.
Turn out the dough onto lightly floured surface; divide in half. Shape into loaves; place in pans. Cover with a towel; let stand 30 minutes or until slightly risen. Sprinkle the top of each loaf with 1/4 cup of remaining cheese.
Bake 30 to 35 minutes or until browned and loaves sound hollow when tapped or inside temperature reaches 190*F. Cool on a wire rack.
Enjoy!