Goat's Cheese With Pear and Walnut Salad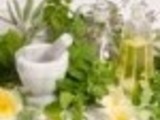 If you prefer, use another white variety of cheese such as Cream cheese,white Stilton.
Directions
Arrange the lettuce on 4 plates and top with the goat's cheese.
Mix together the pears, walnuts and watercress.
Blend the lemon juice and oil together, then toss into the salad ingredients.
Serve on top of the cheese.
Most Helpful
Had a salad like this with dried cranberries and the walnuts were candied (YUM)!