Goat Cheese Log With Mango Chutney and Cilantro
dicentra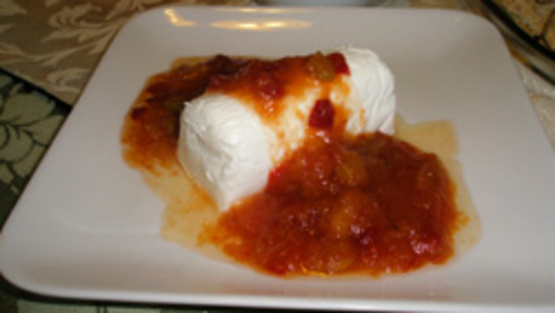 From O-Magazine. Serve with crackers. I like the goat cheese and mango chutney I get at Trader Joes. Not too sweet and it has just a tiny little kick to it (from the ginger). Wheat thins are especially nice with this.
Place 1 (4-ounce) log of goat cheese on a serving plate.
pour 1/2 cup jarred mango chutney over the top and garnish with 2 tablespoons chopped fresh cilantro and 1 tablespoon chopped peanuts (optional).