Goat Cheese Baked in Grape Leaves

An amazing appetizer, served with crusty bread to smear the hot cheesy goodness on. If you happen to have fresh grape leaves, you will need to blanch them before starting this recipe.
Directions
Preheat your broiler.
Remove any stems from the leaves.
Place one leaf on your workspace, vein side up with the stem end toward you.
Roll 1/8 of the goat cheese into a log shape, and place it on the end of the leaf nearest you.
Drizzle with 1/4 teaspoon olive oil, and sprinkle with mint and pepper.
Roll the leaf around the cheese until it is covered, fold in the sides, and continue to roll the rest of the leaf and place it on a broiler pan, seam side down.
Continue with the remaining ingredients.
Brush the rolls with the remaining teaspoon of olive oil, then put under the broiler for 4 to 5 minutes until the leaves start to color and the cheese is very hot.
Remove from the broiler and serve immediately with lemon wedges for garnish (and to drizzle the juice over the cheese).
Reviews
Most Helpful
The hardest part of this recipe is separating the grape leaves. This is a super easy version and very tasty. I rinsed and then blanched my grape leaves for about one min. before draining and plunging into cold water. The leaves were very easy to fill and roll. I like the broiling method. It worked very well. Thank you. Made for ZWT9 for Soup-A-Stars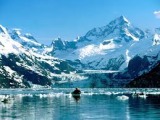 This time of year, I can get beautiful fresh grape leaves at the farmer's market which I just blanch and use, as I did for this recipe. Very easy to make, and lovely spritzed with the fresh lemon. Definitely a meze I'll make again.

This is a delicious appetizer and very forgiving of errors (DH rolled all the leaves and cheese and then we saw the mint and olive oil were supposed to go on the inside---oops! So we put it on the outside of the leaves and it was still great). We made 10 leaves for a 10 oz log of goat cheese. Everyone enjoyed it and I will make this again (correctly, I hope). Made for ZWT9