Gluten-Free Tomato Cheese Loaves
katii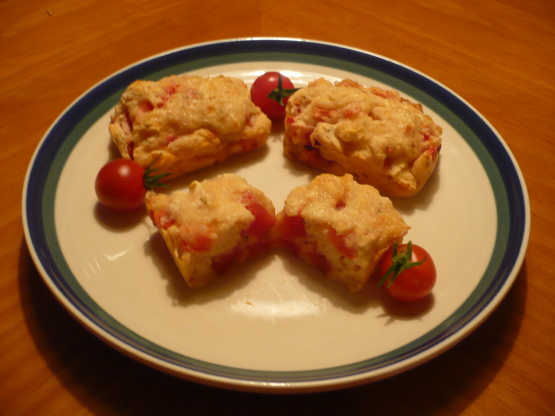 Full of robust tomato flavour, the flavour of these small savoury buns is delicately enhanced by the cheese. This recipe can also be baked in one large loaf, just increase the baking time by 10-15 minutes.
Sift the flour, sugar, powder, salt, seasoning, and oregano in a bowl, making a well in the center.
Pour chopped tomatoes, butter, applesauce, milk, and vanilla into the well; blend by hand.
Scoop batter into lightly greased mini-loaf pan.
Sprinkle grated cheese over each loaf.
Bake for 25-30 minutes in a preheated 350* oven.
Cool 5 minutes in pan, then turn out on rack to cool.
Enjoy!