Gluten Free Fettuccine With Tomato Basil Sauce
Jubes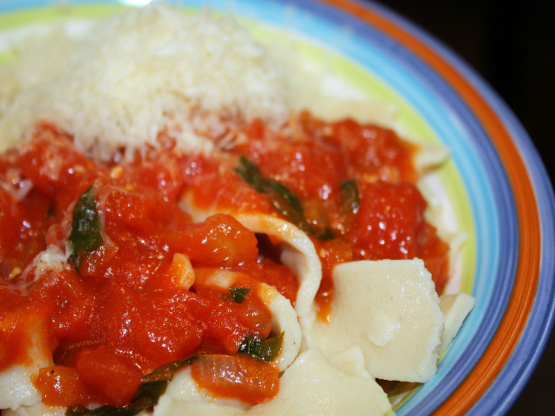 From Supeer Food Ideas and their special diets Italian. Times are estimated.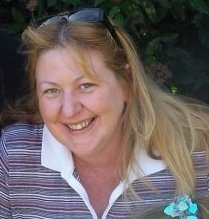 Top Review by Jubes
Lovely sauce that was super easy to prepare and used fresh basil from our garden. I made the gluten-free pasta using 250 grams of Orgran brand blended gluten-free flour and 50 grams of sorghum flour. I added an extra 1/4 teaspoon of xanthan gum. I think next time would add an extra tablespoon of oil to the pasta as this would make it a little easier to roll. Kept the salt to the two teaspoons and thought that was the right amount for taste. I rolled my pasta out a little unevenly....but found the thinner pasta cooked up much better. Keep the thickness of the pasta no more than 2 mm and dusted them once cut with a small amount of flour to keep them from sticking. Other than my pasta being a bit thick....so it took longer to cook......we all enjoyed the dish. I think this pasta was a good gf pasta as it was easy to make and fairly easy to roll and held together when boiling. The pasta definitely has potential for something like a cheese or meat filled ravioli. Photo to be posted. Made for PAC April 2012.
Make sauce - heat oil in a saucepan over medium heat and add onion and garlic and cook for 3 minutes or until onion has softened and then add tomato and saugar and season with salt and pepper.
Bring to the boil, reduce heat to low and simmer for 15 minutes or until thickened and stir through basil.
Meanwhile using a food processor mix oil and eggs until combined and then add flour and salt and process until dough resembles large breadcrumbs.
Turn out onto a lightly floured surface and knead for 1 to 2 minutes until a ball forms.
Divide dough into quarters and roll out each portion into a 2mm thick rectangle and then slice lengthways into 1cm wide strips.
Bring a large saucepan of salted water to the boil and cook pasta for 3 to 5 minutes or until tender (pasta should float to the surface when ready).
Drain and serve pasta with sauce and parmesan cheese.