Prep 20 mins
Cook 20 mins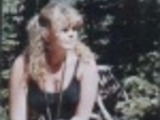 Fresh strawberries make this a delicious and easy tart to make. You can bake the crust a day or two ahead of time and assemble the tart just before serving. Crust dough requires at least 1 hour chill time.
Directions
Stir together flour, almonds, sugar, lemon peel and salt in a large bowl.
Cut butter into flour mixture with a pastry blender or 2 knives until coarse crumbs form.
Whisk together eggs and vanilla in a small bowl; stir into flour mixture until dough forms.
Shape into disk.
Wrap in plastic and chill for at least 1 hour or overnight.
Preheat oven to 350 degrees.
Grease and flour a baking sheet.
Place dough on baking sheet; pat into a 10-inch circle forming a high edge.
Pierce bottom of dough all over with a fork.
Bake until slightly browned about 25 minutes.
Place baking sheet on a wire rack and cook for 10 minutes.
Transfer shell to rack to cool completely.
Melt jam with lemon juice in a small saucepan over low heat until spreadable.
Spread 1/2 cup jam mixture over bottom of the shell.
Arrange berries on top, cut sides down.
Brush with remaining jam mixture.
Serve with whipped cream if desired.
Most Helpful
Delicious, beautiful presentation, and easy to make. Served to guests and 6 of us devoured the entire tart! I baked the crust on a silpat sheet on a cookie sheet. Whipped up a half pint of heavy cream for topping to which I added a dash of vanilla, a squeeze of lemon juice and about 1 TBSP sugar. Also added a few blueberries between strawberries for color.
This tasted delicious and was easy to make. I loved the lemon and almonds in the crust. The crust was a little too hard though. I really think it needed another egg. I would love to make this again and get the crust perfect, because it really was fabulous. I posted a picture of it, I hope you like it.