Gingersnap Pumpkin Ice Cream Pie
DeniseBC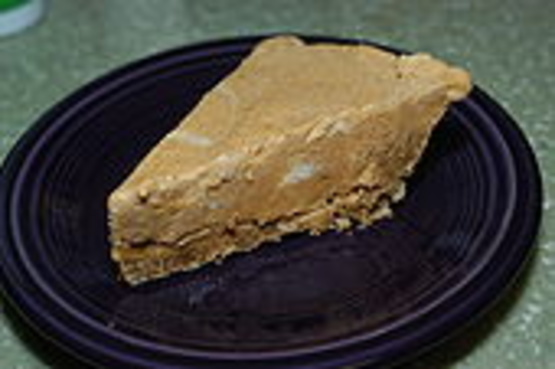 Nice change from the standard graham cracker crust using the gingersnaps instead.
Wow this tastes great!!! I will tell you that due to my being distracted this did not turn out to be the prettiest dessert I've ever made, but it more than made up for it with taste. The spices are perfect and the gingersnap crust just makes the whole thing. Next time I will make sure all my other ingredients are ready before getting the ice cream out because part of my problem was a too melted mixture when it went into the crust, but that is easily remedied and boy is it YUMMY!! Thanks for a great fall treat HokiesLady! Made for My 3 Chefs 11/09.
For Crust:.
Mix together the crust ingredients and press into a 9-inch pie pan.
Bake crust at 375°F for 8 minutes.
Cool completely.
For filling:.
Soften ice cream in a large bowl.
Mix the remaining filling ingredients in with the ice cream.
For pie:.
Pour the pie filling ingredients into the cooled crust.
Place in freezer until set before serving.