CandyTX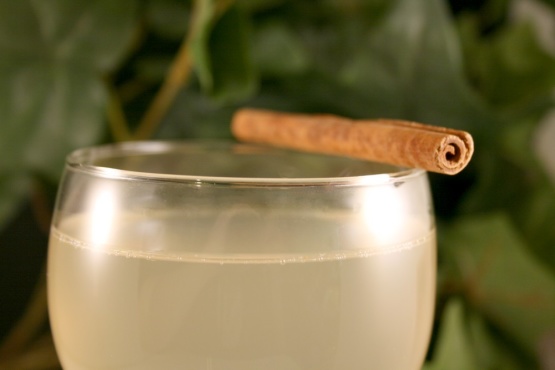 From: "The Africa News Cookbook, African Cooking for Western Kitchens". This recipe produces a strong concentrate that can be diluted with equal parts water or sparkling water for drinking, but many people like it just as it is, over ice.

This was pretty good. Tom choose to make this for ZWT4 because it reminded him of what he used to get as a kid (yes, here in Texas). He said it was a little like it, but what he used to get was out of a can, so he's sure this is much better. Both of the kids thought it was good. I LOVED the smell of him making it. Overall, we think it's good - it IS very refreshing though... a definitely "ahhhh!" as you drink it :)
Place ginger pulp into a large, heat-proof container that is enameled or made of glass or stainless steel.
Cover with 8 cups of boiling water. Cover loosely with a cloth and set aside in a warm place.
After an hour or so, strain the liquid through a cloth, squeezing pulp to extract all the flavor.
Stir in lime or desired fruit juice, cinnamon stick, half the cloves and 8 cups of cold water.
Let liquid sit another hour, in the sun if possible. *This allows the starch from the ginger to settle.
Pour mixture gently through a cloth to strain it, trying not to disturb any sediment at the bottom. Strain again if necessary.
Stir in remaining cloves and sugar, then transfer the ginger beer to a jar and refrigerate.