CandyTX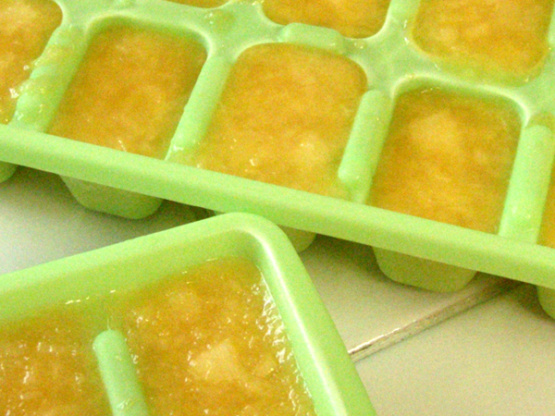 My mother's friend gave her this recipe when I was just a young thing. Many moons ago. I still make it when I have a good reason to do so and find it is so refreshing.

I had such high hopes for this one, but I had a really hard time with it. Note that it should be (per Jac) lemonade concentrate. Also, I think the crushed pineapple should maybe be in it's own juice and not the syrup that Tom bought. I left in the freezer for over 24 hours, but it would NOT freeze hard. We ended up scooping it out - like you would Italian Ice - and using it like that. Having said that, Tom and the kids LOVED it. I think if I make it again, I would just freeze it into one big block and use it in a punch bowl for a party :)
Bring water and sugar to a boil and add rest of ingredients.
Freeze in ice trays.
Serve with ginger ale.