Giada's Tuscan White Bean and Garlic Soup
Karabea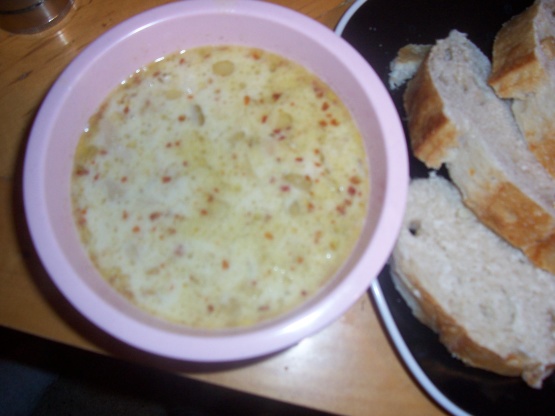 Love, love, love this recipe! It's done in less than 20 minutes and is so flavorful and creamy. Perfect with a salad and garlic bread or a grilled cheese! I have made my own alterations/additions to this recipe. Here's a tip on the sage: sometimes I'll use dried sage instead of the fresh sage leaf and in that case I start with about a teaspoon and add more to taste if need be. Also, I use my immersion blender and puree the soup right in the pot rather than using a regular blender...Giada just uses a regular blender, either way works fine! Enjoy!

This soup is crazy good and criminally easy to make. I made it last night, doubled the recipe and there still wasn't a drop left. My daughter's boyfriend ate 5 bowls of it! Even my picky eater son ate three bowls. He asked if I could make him some more for breakfast! I mashed about half of the beans and left the rest whole. This is now one of our staples. I'll keep canneloni beans and chicken stock in my pantry from now on!!
In a large soup pot, saute shallots or onion and garlic with butter and olive oil until soft, about 3-5 minutes.
Add drained beans, sage, and broth. Bring to a simmer and simmer for about 10 minutes.
If using an immersion blender: blend soup until smooth. If using a regular blender: pour half of mixture into blender and puree until smooth. Pour blended soup back into pan and blend remaining soup, then pour the rest of the blended soup back into pan.
Add cream, black pepper, and salt to taste. Keep warm over very low heat!