mosma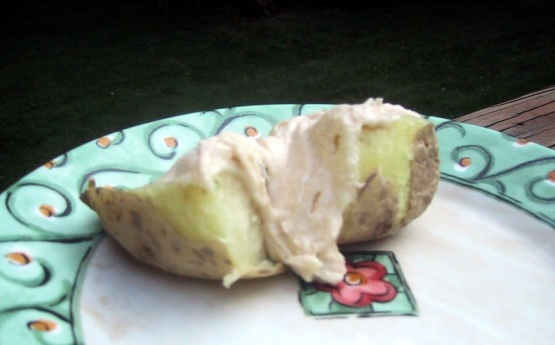 We traditionaly make this for steak, but it is amazing on baked potatoes. This is best if you let it sit for a few hours before using, to bring out the flavors more. Garlic powder can be adjusted to personal taste. If it is too strong, you can add a bit of sour cream to mellow it out.

So simple and yet so good! Thanks for posting, I will for sure make this again!
Combine first 4 ingredients and mix well.
Sprinkle with green onion.
keep refridgerated till ready to use.