teresas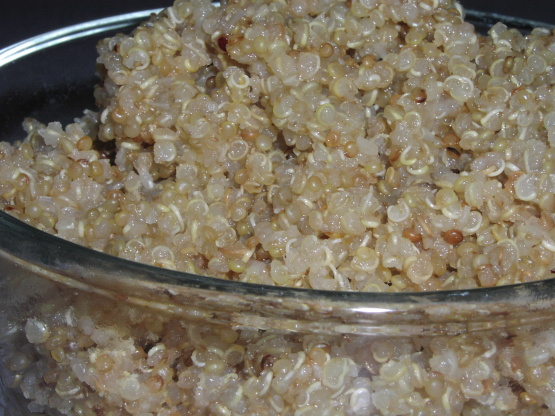 Quinoa is something that I always make for one since my husband has ZERO interest in it. Consequently, I'm always making it in addition to whatever side dish the rest of the family is having. So for me, quinoa needs to be super simple and tasty. Here is how I do it most often.
Combine all ingredients in a saucepan and bring to a boil.
Reduce heat and simmer, covered, until quinoa is translucent and the water is absorbed, about 10-15 minutes.
Stir and serve.