Prep 15 mins
Cook 45 mins

The texture is very chewy rather than cake-like. The almond and chocolate flavors blend well. Nowadays I melt the chocolate & butter in the microwave.
Directions
Preheat your oven to 350°F.
Cream 1/2 cup of the butter with the sugar.
Add the eggs and beat until light.
Stir in the vanilla and almond extract.
Melt the rest of the butter with the chocolate in the top of a double boiler; cool and beat into the first mixture.
Add the flour and salt and mix well.
Pour batter into a greased, floured 13 X 9 inch pan and bake 45 minutes.
Cool in the pan and cut into 42 squares by making 5 slices across and 6 slices lengthwise.
Most Helpful
I did not have almond extract so I used double the amount of vanilla and they came out great. I would suggest cooking them a little less than 45 minutes as the next day they turned hard as a rock! I would do this recipe again though!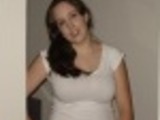 I've finally found the fudgy and dense brownies that i'v been looking for.Tid changes in the instruction by melting chocolate and all butter.Gradually stirring in the rest of the ingredients,flour being last.It had a strong almond taste i'm not used too. Next time i'll omit this for more chocolatey taste. Only bake them 33min instead of 45.Few moist crumbs clinging & came out perfect. I chilled them before cutting UPDATE: i made this again the 2nd time, i omit the almond extract, and reduce the sugar to 1 3/4 and i was surprised that they weren't as fudgy as using 2 c of sugar. But when i put them in the refrigarator, they turned out fudgy
These were fudgy, moist and delicious brownies! I followed the recipe exactly and I can't believe how much flavor the almond extract added to these treats! It is defenitly something I'll add to all of my brownies in the future! Rich and delicious! I did have to bake mine about 10 minutes longer as they were still undone in the center when I took them out after 45 minutes. Delicious!