Boomette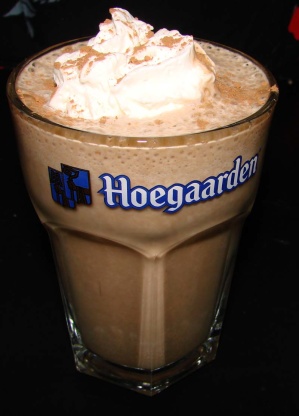 I'll let the ingredients speak for themselves! From Go Bananas! When I have bananas that are very ripe, I peel and slice them and put them in air-tight containers and store them in the freezer.The time listed in this recipe does not include the time needed to freeze bananas.

Top Review by Robyn
The very inviting photo caught my eye and I knew I had to try this drink. I followed the recipe,halving all the ingredients except for the chocolate syrup and the sugar for one serving. It is one of the most delicious drinks I've ever had. It's creamy with just the right amount of sweetness. I really enjoyed this, thanks for sharing.
Place all ingredients except for whipped cream in a blender and puree until smooth.
Garnish with whipped cream and cocoa powder, if desired.