awalde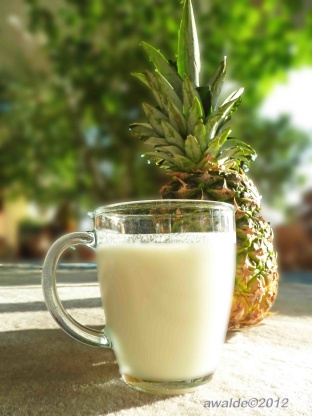 The original of this recipe was found in the Taste of Home's Low-Fat Country Cooking 2004 cookbook. I'm posting this recipe as a kind of tribute to my dad, who absolutely loved plain ol' buttermilk as a drink!

Top Review by awalde
This is much better as my version of pineapple shake as in mine I only use water instead of buttermilk or eventually plain yogurt! Vanilla is very important and I like it together with pineapple.
Today I enjoyed this at the sun reading newspaper a real summer and tropical dream!
In summer I will prepare this often as well.
Thanks a lot for this recipe!
In a blender, combine buttermilk, pineapple, sugar & vanilla, then cover & blend for 45 seconds or until well combined.
With the blender running, add ice cubes, one at a time, through the opening in the lid, then blend until mixture is frothy & nearly smooth.
Nice when served in chilled glasses.