"from the Field" Balsamic Vinaigrette

From a great cooking class I took in Morton, Illinois.
Directions
Mince herbs. Measurements are approximate. Use appropriate amount to match your taste.
Combine vinegars and mustard.
Gently whisk in oil.
Add rest of ingredients and mix well.
Reviews
Most Helpful
This dressing packed a lot of flavor with the combination of vinegars and herbs. I would have given this 5 stars, but I felt there was a bit too much oil, and would probably reduce that next time. I was hesitant about the sage, because I thought it might overpower everything, but it blended in perfectly. This made one full cup. Made for Spring PAC 2014.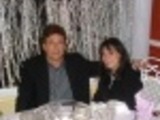 This was a fabulous dressing. I didn't have any fresh dill in the garden, so I skipped it and it was still wonderful! I was worried the sage would be overpowering but it was perfect and herby not cloyingly sagey. I esp love this dressing because there is no sugar in it, I hate my balsamic dressings sweet. the addition of the red wine vinegar brought down the bite of the balsamic without losing the flavor, you couldn't even tell the rw vinegar was in there. I let it sit in the fridge for a few hours before using it. Made enough for several large spring green salads. Fabulous fabulous fabulous! This was worthy of a 5 star restaurant! Thank you for sharing, this will be a regular in our house!

this is very yummy. nice with lettice and tomato. also would be nice with just tomato & red onion. its a winner thanks