...from Stephanie's Kitchen
katii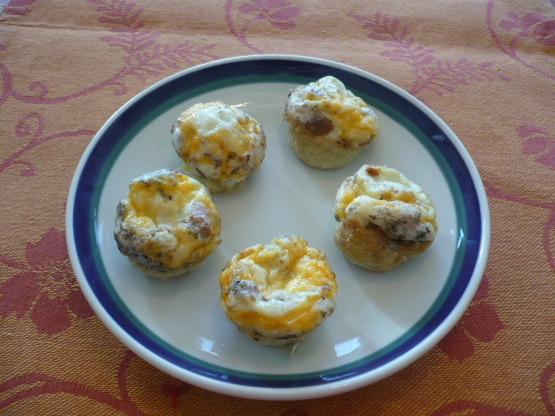 Mini Cheddar and Bacon Frittatas
Top Review by katii
Very tasty! These are a really good alternative to an omlette for breakfast, or even as a hors d'oeuvre. The parmesan gave them a nice little kick, and the cheddar & bacon went really good together. I would recommend serving these immediately because even though they puff up nice and high in the oven, they fall pretty quick (as you can see in my picture). Thanks for this yummy recipe. I'll be making it again soon!
Beat eggs in a medium bowl. Add remaining ingredients.
Grease a mini muffin tin. Fill cups with egg mixture until almost to the rim. Bake at 375 degrees for 10-15 minutes or until centers are set.