A staple from my childhood. AH, the good old days! I still make these for my son who loves them. Good for breakfast or for dinner with ham or pork.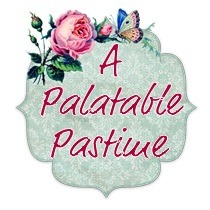 I have prepared fried apples nearly the same way for many years, but I did try out your recipe to have it your way. The came out perfectly. Not overly sweet, as I have seen some people do (and I have talked under my breath at them), and the apples still had a firmness to them that didn't leave them in an "applesauce-like" state. Sometimes I add a pinch of grated nutmeg over mine when the mood strikes, along with the cinnamon. My daughter was asking just in the past few days when we were having fried apples. I think she quite approves of yours, also. Thanks, Inez, for a great recipe!
Heat butter and oil on hi until very hot.
Add apples, cook, stirring for 2 minutes.
Reduce heat to med, cover and cook, stirring and turning apples over occasionally for 10 minutes.
Add sugar and cinnamon.
Stir well.
Cook, uncovered, until apples are browned and tender.