Fried Chicken (Ayam Goreng) - Indonesian Style
awalde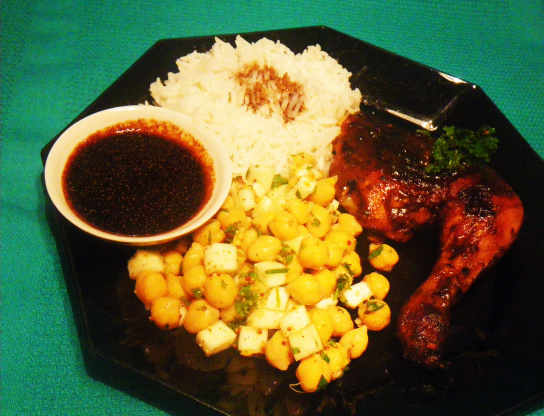 I love my chicken and I especially love the different ways the Indonesians cook it. When I was over there last time I asked for the recipe. Bear in mind they get the spices from the market and use a mortar & pestle to crush them, but I just use store bought and crushed! - I cook the chicken in a frypan with olive oil to seal the seasoned chicken and then pop it in the oven for about 20 - 30 minutes (depending on the thickness) to cook it through. However the quicker option would be to deep fry it (if you can afford the calories!!!). Chicken done this way is great served with Nasi Goreng (Indonesian Fried Rice). I hope you enjoy.
Marinate the pieces of chicken in this mixture for 2 hours, turning them from time to time.
Strain the chicken, so that the marinade drips away from it.
Deep fry chicken OR pan fry the portions until sealed and cooked on the outside and then cook in oven at 180 degrees for 30 minutes.