Fresh Green Peas and Sugar Snap Peas in Sesame Dressing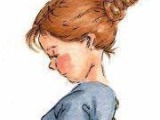 Two kinds of just cooked peas and an Asian dressing make for one delicious salad! Very quick and tasty.
Directions
Cook shelled peas in a large saucepan of boiling salted water until almost tender, about 1 1/2 minutes.
Add sugar snap peas to same pan and continue boiling 30 seconds.
Drain; rinse under cold water and drain again.
Transfer to large bowl.
Whisk vinegar, soy sauce, sesame oil, sugar, salt and pepper in small bowl to blend.
Pour dressing over peas in large bowl; toss to coat.
Season salad to taste with more salt and pepper, if desired.
Serve at room temperature.
Most Helpful
I omitted the fresh green peas and halved the dressing and thought this was fantastic!! Make sure to trim your sugar snaps or they will be quite stringy!!

Made this for a side with grilled shrimp and jasmine rice. It's very tasty, but don't dress it more than 10 minutes in advance, as the soy sauce stains the English peas brown, which looks pretty unappetizing. Garnish with diagonal slices of scallion and some toasted white sesame seeds or toasted pine nuts. I agree that there's too much oil, half the amount would be adequate, as Asian toasted sesame oil is very intense.

This was good, and helped us use both kinds of peas from our garden. It was also super quick to throw together. The dressing wasn't something we were crazy about though.