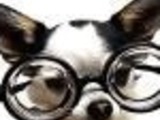 This is a delicious, healthy and quick soup with a lovely French flair -- and a great way to use leftover ham. The Puy lentils can be pricey, so you may want to substitute other lentils--they'll taste almost as good but they will not retain their shape/texture the way the Puy lentils will.
Directions
Place the ham in a soup pot or Dutch oven.
Add 10 cups water and remaining ingredients. Bring to a boil over high heat.
Reduce heat and simmer 1 hour or until lentils are tender and broth is rich.
Most Helpful
The only reason that I'm not giving this 5 stars is because I replaced the wine with chicken stock so I can't tell you how it tastes as written. We loved this soup with the stock. It had a lot of flavor and goodness with almost no fat or sugar. I made it for lunch but with a salad and good crusty bread it would be a lovely dinner. Aside from the wine omission I made it as written and it was much enjoyed.

this was okay I would definately reduce the dried rosemary next time 2 teaspoons was a little too strong, I sauteed the onion with 2 tablespoons chopped garlic in a little butter, I added in lots fresh ground black pepper, thanks Kate!