French-Fried Bell Pepper Rings
Prep 10 mins
Cook 15 mins

If you like onion rings, you will like this recipe. It is sweeter, but really tasty! Make sure your oil is at the right temperature, or you will lose your breading!
Directions
Slice peppers into 1/4 inch rings; remove and discard seeds and membranes. Set aside.
Combine eggs and milk, stirring well. Combine breadcrumbs and cheese, stirring well.
Dip pepper rings into egg mixture, and dredge in flour. Dip again into egg mixture, and then dredge through the breadcrumb/cheese mixture, coating well.
Pour oil to a depth of 2 inches in a Dutch oven. Heat to 375 degrees.
Fry pepper rings 1 to 2 minutes or until golden brown, turning once. Drain on paper towels.
Most Helpful
made a lot more than i expected, very good
Originally rated on 8/21/09 - This recipe made it into my book#266453. Oh my gosh, I'm addicted to these. In fact, it's 9:30 in the morning and I just took one out of the fridge to eat cold. I used red and green bell peppers. The batter stayed on perfectly while frying and crisped up very quickly. The flavor is amazing with the combination of seasoned breadcrumbs and parmesan cheese. Okay, I must go back to sneak another ring out of my fridge. I'm not kidding!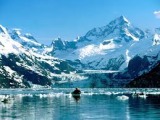 Very good. I will make these again. They are addicting!