Boomette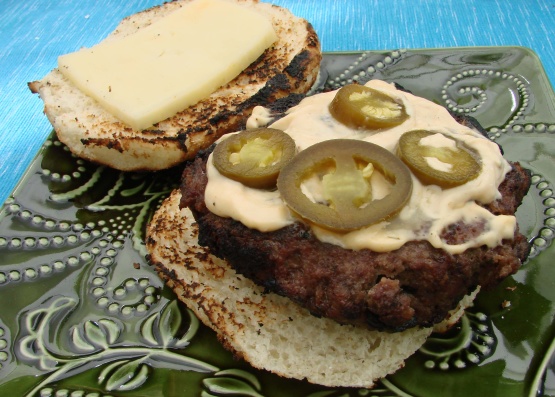 Adapted from a Southern Living recipe. Usually served at our not-so famous 4th of July family BBQ.

Excellent burgers! We broiled these and put them on toasted onion buns. Stacked on a big slice of sweet onion and tomato---uhhmmm! Very good! Thank you for the recipe Nurse Di!
Mix together first 9 ingredients.
Shape into 8 patties.
Broil or grill 4-5 inches from heat 5 minutes on each side, or until desired degree of doneness.
Serve in hamburger buns.
**We also toast the buns on the grill.
**Adjust seasonings to taste.