Foolproof Traditional Mashed Potatoes
lazyme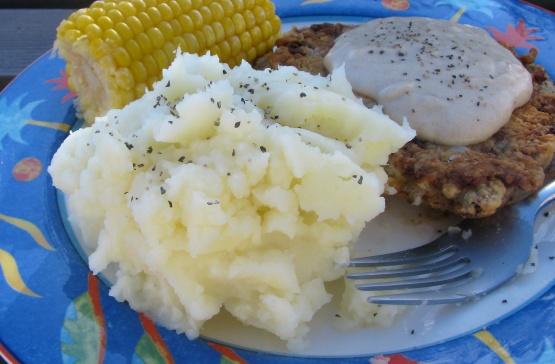 This is a recipe for simple, tasty, perfect and traditional mashed potatoes. I found that I always made potatoes and had to eyeball ingredients and keep tasting and tasting to get perfect results. This recipe is about as perfect as I could find. My family really likes traditional potatoes...no garlic, etc. This is the one for us. Hope you like it too.
Place potatoes in a saucepan and cover with water. Cover and bring to a boil.
Cook for 20-25 minutes or until very tender. Drain well.
Add milk, butter, salt and pepper; mash until light and fluffy. (I use an electric mixer for this).