Fluffy Strawberry Meringue Pie
This is such a sensational pie, the meringue shell just makes it so different.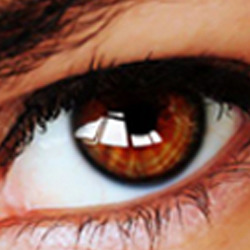 LOVED the meringue crust with it's chewy texture ~ I toasted the pecans in a dry hot iron skillet before chopping them! The strawberry filling was very sweet and I added the juice of half a lemon ~ if you aren't concerned about the sweetness, and don't add any lemon juice, your filling should be much firmer than mine! Tagged for Rhapsody in Rouge! French Strawberry Fair in May 2010 in the French Forum! EDITED 06-15-2010: The sliced pie was much firmer the next day ~ I suppose I was just anxious to try it, and my photo was taken before it was adequately chilled! :)
In a mixing bowl, beat egg whites and cream of tartar on medium speed until soft peaks form. Gradually beat in sugar 1 tablespoons at a time, on high until stiff glossy peaks form and sugar is dissolved. Fold in the crackers, pecans and vanilla.
Spread onto the bottom and up the sides of a greased 10-inch deep pie pan. Bake at 350F for 25-30 minutes or until meringue is lightly browned. Cool on a wire rack. Set aside 1 strawberry for garnish.
Slice half the strawberries and set aside. In a bowl, mash the remaining strawberries; drain juice, reserving 1/2 cup. In a saucepan, combine marshmallows and reserved juice. Cook and stir over low heat until marshmallows are melted. Refrigerate until partially set.
Fold the sliced and mashed strawberries and whipped topping into marshmallow mixture. Spoon into meringue shell. Garnish with reserved strawberry.
Refrigerate for 3 hours or until set.