Flavorful, Filling, Granola
Debbwl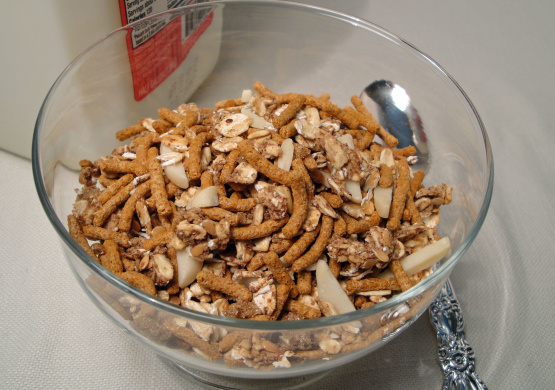 I combined a few of the recipies I found here into one that my kids and I love.

Made for a great game snack. I made the whole recipe because we are snowed in, really did not taste the allspice and the nutmeg, but it still was very good. Had some as A breakfast for dinner, and the rest will be used in the morning, and later as a snack for us. All in all very enjoyable, .
Mix all ingrediants together except the sugar, almonds, and All Bran. Bake at 300 for 30-40 min stirring occationally. Stir in the sugar and then let it cool completely. Stir in almonds and All Bran and put into a large storage container.