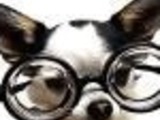 Chef Greg Ische of the Hotel del Coronado recommends this as a great BBQ basting sauce as well as a dipping sauce.
Directions
Combine the zest and the juice of the orange with all the ingredients except the seeds in a bowl and mix well.
Toss the sesame, cumin and fennel seeds together in a saucepan with no oil and cook on high heat for a few minutes (the seeds will pop and brown).
Toss the toasted seeds into the sauce.
Let the firecracker sauce stand for at least two hours before serving.
Most Helpful
Loved this. Used as a sauce for grilled asparagus. Didn't have hoisin so subbed black bean sauce instead. Will definitely try with hoisin next time. Thanks.
This was great to dip my shrimp rolls in. My company went nuts for it! We give it 5 stars all the way! I can see this being used for many things in my kitchen. Thank you for sharing!
Not much I can add that has not already been said - this is one great basting sauce and a wow of a sauce for dipping. Will be using it for our summer cook outs. Love coriander but just use a little and sub the rest with parsley for the family - you can be sure my portion has it's fair share! Thank you for posting this delicious sauce - we enjoyed.