katia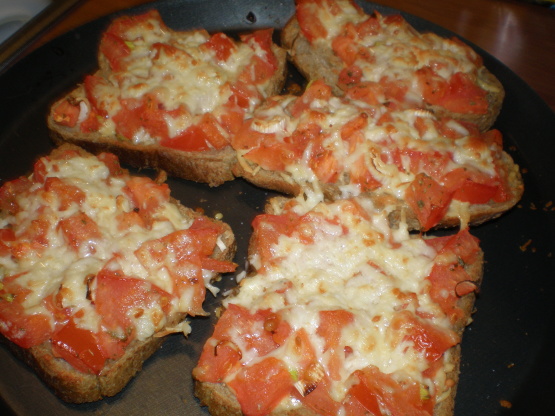 This is a favorite recipe though simple to make.Try it as a side dish to summer grills or as a first-course to a casual party.The recipe originally came from a cookbook called " Just The Best" Published by some of Canada's top food writers.
Heat oven to 425F(220C).
combine tomatoes, garlic, green onions,olives and oregano.
Cut bread in half lenthwise.
Sprinkle halves with Monterey Jack cheese.
Spoon on tomatoe mixture.
Sprinkle with Parmesan cheese.
Bake 10 minutes.