Faye's Baked Crispy Chicken
ImPat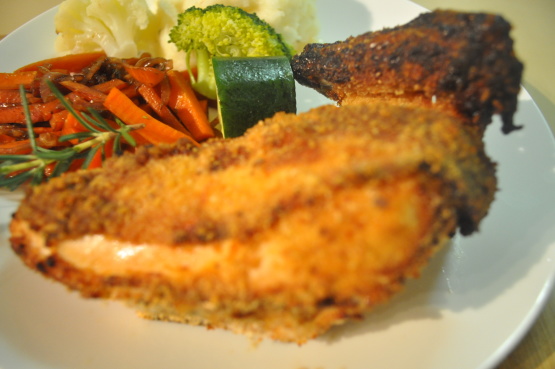 I hope you enjoy this START THE DAY before recipe from TOH as much as we do. The original recipe says 1 to 4 teaspoons of salt, and so you might want to adjust it according to your personal taste. The original recipe does not specify boneless chicken breasts, but I have made this both ways. But if making with boneless allow less time in oven-about 50 minutes-you might need to remove and keep warm smaller pieces while biggest piece is getting done. This recipe reminds me of the tandori approach to making chicken. Try with toasted Panko crumbs.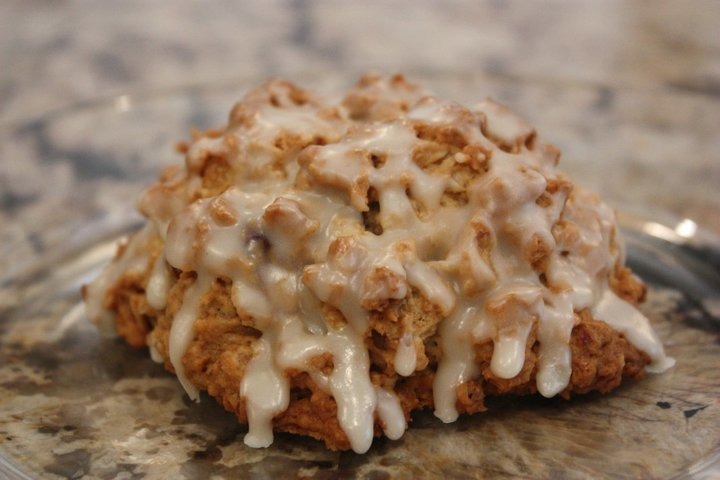 Top Review by aviva
Delicious! I followed the recipe as written for all ingredients except the melted butter. I spritzed butter spray on the chicken before baking. The chicken breasts were a little dry so next time I will decrease the cooking time.
The day before combine the following marinade ingredients in a medium bowl and blend together-- the buttermilk, lemon juice, Worcestershire sauce, garlic powder, paprika, seasoned salt, and black pepper.
Place chicken breasts in large zip lock bag; pour marinade over all.
Marinate, refrigerate overnight.
Preheat oven to 350 degrees.
Drain chicken thoroughly, then roll chicken in breadcrumbs.
Place chicken on rack in baking pan; pour butter over chicken.
Bake at 350 degrees for 1 1/2 hours, uncovered for a crispy chicken. Or if boneless, about 50 minutes. When juices run clear.