Fat Free Bean and Cheese Burrito
lazyme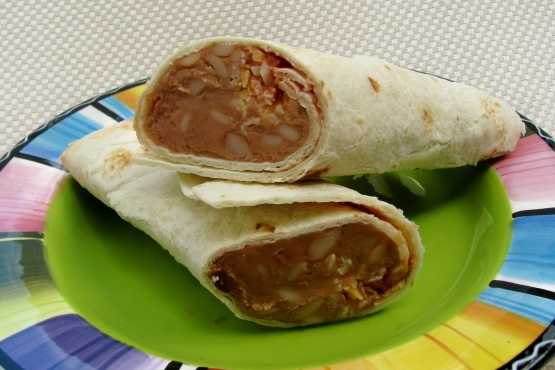 Is it possible to have a fat free bean and cheese burrito? You bet. Any health food store will and has the following items. I shop at Henry's.

Thanks Denise for this simple meal to make when we have a Mexican craving and are pressed for time. Made as written but used regular varieties of ingredients. Rosarita refried beans, kraft sharp cheddar and Tostitos mild salsa. Needed to microwave 50 seconds to heat thru. Gave it 5 stars in its category of a simple burrito. It is so easy and tasty. Next time we may add more ingredients. No need to buy those quick burritos in the frozen food section when for pennies you can make it at home. great for kids, quick lunch or easy meal. Enjoy! ChefDLH
assemble refried beans, cheese and salsa on the tortilla.
wrap into a burrito and microwave it on high for 40 seconds or until it is fully heated.
Serve with a salad if you wish.