Fantastic Grilled Corn on the Cob
PaulaG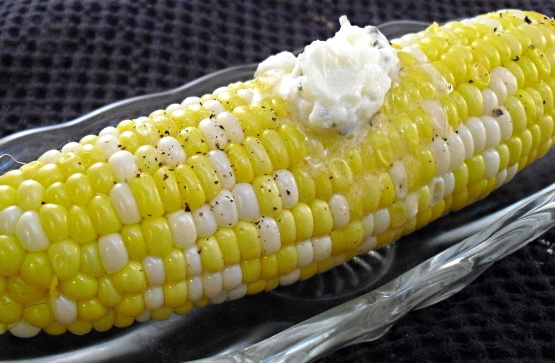 This is so delicious, and is just perfect for any barbecue that your are having. You can substitute Barbecue sauce for the cheese and butter for a different flavor. Another different flavor is substituting Sun-Dried tomato and Oregano Dressing for the cheese and parsley. You can remove the hot foil-wrapped corn from the barbecue and stack on a platter and let the guests select and, de-foil and butter, their ear of corn when they desire. This will help the corn to stay warm longer.
Preheat barbecue to medium-high heat. Husk corn; remove silk. Rinse under cold water; shake of excess water. Wrap corn individually in foil.
Grill 15-20 minutes or until corn is tender, turning occasionally. Remove from barbecue; unwrap corn.
Meanwhile, mix butter, Parmesan cheese and parsley, Spread butter mixture on corn.