Debbwl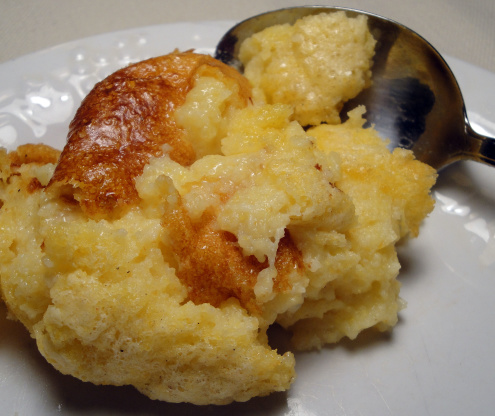 I absolutely loved this as a child and still do! Very easy to make.

Top Review by Debbwl
A very comforting side dish! This nice creamy bread is a wonderful side to a down home meal. Made half recipe as written baking in a small casserole dish with a bake time of 30 minutes which was perfect as the edges were nice and golden while the center was still soft to the touch, it spooned up very nicely. Thanks so much for the post.
Heat 2 cups of the milk to boiling point.
Add the meal slowly, stirring until thick.
Remove from heat and slowly add to the beaten eggs.
Add the butter and remaining milk.
Sprinkle baking powder and salt on top and stir.
Bake in a greased casserole dish for 55 minutes at 350°F.
When done, it should still be soft enough in the center that you need to serve it with a spoon, but brown on the outside edges.
ENJOY!