Bayhill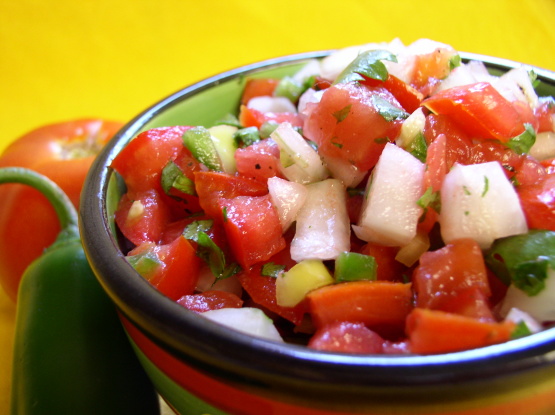 I can't remember if this is a copycat or if I got this from the cook, but I have most of the El Chico recipes from working there and Im almost certain this is authentic. AKA: PICO DE GALLO

My family loves this stuff! This is the best pico de gallo recipe I have ever used. We eat it instead of salsa most of the time. Great for parties, too.
Throw it all in a bowl and let it meet and greet eachother covered for 3 hours or preferably overnight. Don't keep for more then 2 days.
Serve as garnish for fajitas, quesadillas, or enjoy with nacho's.