Parsley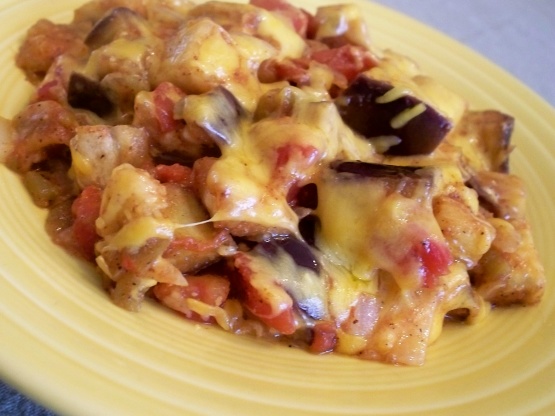 Recipe is from Sunrise Beach is Still Cooking, Cooking from Texas Hills and Lakes compiled by the Ladies Auxiliary of Sunrise Beach Volunteer Fire Department and credited to Janis Williams. Quick to fix on the stovetop. I'm sure it's meant to be a side dish, but I enjoyed it as a main dish, too. Original recipe called for 1/4 cup oil. If using fresh tomatoes, thinly slice them.

Oh, yeah ... REALLY enjoyed this!! I used both regular chili powder and some chipotle chili powder, but otherwise followed the recipe. Served with Tex-Mex Pork Chops (#26229) and steamed Calrose rice. Delicious meal to come home to!! Thanks for sharing!
Cook onion in oil until soft.
Add all ingredients except cheese and cook until done, about 20-30 minutes.
Top hot dish with cheese before serving.