Eggplant (Aubergine) Patties
Another easy eggplant recipe that I found in a local newspaper.
Make and share this Eggplant (Aubergine) Patties recipe from Food.com.
Directions
Peel eggplant and cut into small pieces.
Boil in salted water until tender.
Drain well and mash.
Stir in all other ingredients.
Spray non-stick skillet with cooking spray, or add a small amount of oil.
Drop teaspoonfuls of eggplant into skillet and fry on both sides until golden brown.
Reviews
Most Helpful
We really like eggplant but this was just okay for us. Kind of bland, actually. I served this with some homemade onion relish and that made it tasty. I'm glad I tried this recipe, but probably won't make it again. Looks like we are the odds one out though as most really enjoy this recipe. Sorry it wasn't for us.
Added some garlic and fresh parsley to the mash. These cooked up great and tasted great. Thanks for a great recipe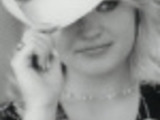 We liked these eggplant patties. I love eggplant, and this was a departure from some of the usual baked versions that I make. I served as a side to Camembert Chicken Parmigiana so that I could dip the patties in the extra pasta sauce. I don't think this will replace my baked versions, but it worked well with the chicken parm recipe. I, too, used about 2 Tb minced onion rather than a tsp. Thanks!