Lvs2Cook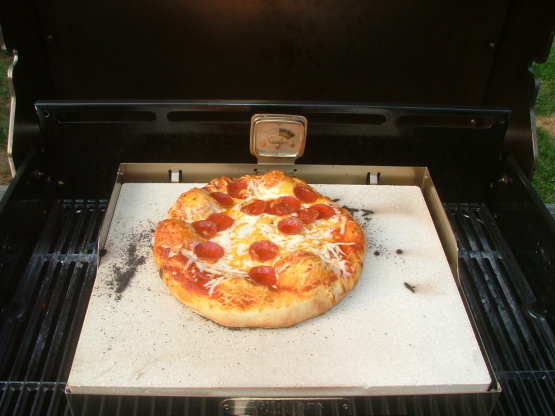 I got this recipe from the old AOL food boards and it's a winner! I usually double the recipe and freeze what I don't use so that my sauce is ready for the next time we have pizza. I teaspoon of Italian seasoning may be substituted for the pepper, basil, oregano, and thyme. This recipe makes enough for 2 large pizzas.
Combine all ingredients in a saucepan over medium heat. When the sauce begins to bubble, reduce heat and simmer for 30 minutes, stirring often. Remove sauce from heat and let it cool.
Store in refrigerator or use immediately. Can be frozen.