Pneuma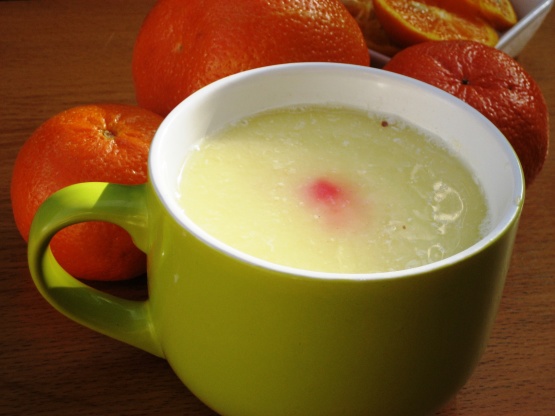 When you need something, sweet, tangy, creamy, and cool this is a great treat! If you want it more creamy, add more milk. If you want it more tangy and sweet, add more orange juice. Frequently stir drink to keep it evenly mixed.

This has to be the closest recipe so far. I loved it. Thanks for posting!
Pour milk and orange juice in a cup.
Stir.
Cut cherry in half and take the seed out.
Put cherry in cup.
Stir.
Enjoy!