andrew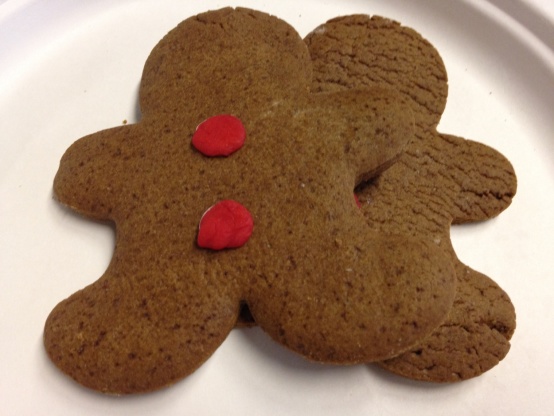 Great taste. This is an incredibly easy gingerbread recipe, made with butterscotch pudding. If you want to make these a little healthier you can use sugar-free pudding.

Love this recipe! Even double, it only makes about 4 dz, though. The dough seems hard and dry after it is chilled, but it will work up great. BTW - I only used a small box of pudding mix per batch (so 2 for a doubled recipe).
Cream pudding and pie filling mix with butter and sugar; add egg, and blend well.
Combine flour, baking soda, ginger, and cinnamon; blend into pudding mixture.
Chill dough for 1 hour or until firm.
Roll dough on a floured board to about 1/4 inch thickness and cut with cookie cutter.
Place on greased baking sheets; use a straw to make a hole in the top of the cookie for hanging on the tree, if desired.
Bake at 350F for 10 to 12 minutes.
Remove from oven and cool on wire rack.
Decorate if desired.