Easy Double Chocolate Chip Brownies
GaylaJ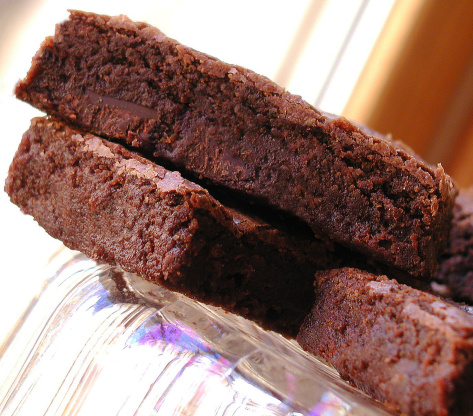 A chocolate lover's dream brownie.

this a bad recipe these came out looking like cookies and they look nothing like the picture
PREHEAT oven to 350°F.
Grease a 13x9-inch baking pan.
MELT 1 cup morsels and butter in large, heavy-duty saucepan over low heat; stir until smooth.
Remove from heat.
Stir in eggs.
Stir in flour, sugar, vanilla extract and baking soda.
Stir in remaining morsels and nuts.
Spread into prepared baking pan.
BAKE for 18 to 22 minutes or until wooden pick inserted in center comes out slightly sticky.
Cool completely in pan on wire rack.