oval2761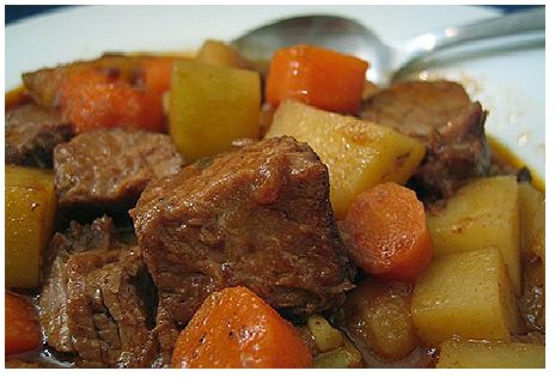 This beef stew has a tomato based sauce, giving it a little different flavor. Cooked it up one day and got rave reviews from my husband, who is not a stew fan usually. It's also very, very easy and low in calories. I put it in a calorie calculator and it's only about 100 calories per cup. I like to put it together the night before and put the whole crock in the fridge, then in the morning I just pop it into the warmer and let it go!
Brown the meat in a few tablespoons of olive oil over high heat. Just enough to sear it and seal in the juices.
Combine the meat and all the ingredients in the crock pot, cook on low at least 6 hours, but can go for 10 or more.